Your porch ceiling is an often-overlooked feature of your outdoor living space, but it can become a stunning focal point with a bit of creativity. Whether you want to add depth and texture or brighten things with color, there are plenty of ways to elevate your porch ceiling design. 
This article'll showcase 10 creative porch ceiling ideas that will take your outdoor living area from ordinary to extraordinary. From rustic wood paneling to sleek modern tiles and everything in between, these inspiring designs will help you transform your porch into a stylish one. It helps invite an oasis for entertaining guests or simply relaxing in style. So get ready to unleash your inner designer as we explore the best ways to update your porch ceiling today.
Rustic Charm With Wood Paneling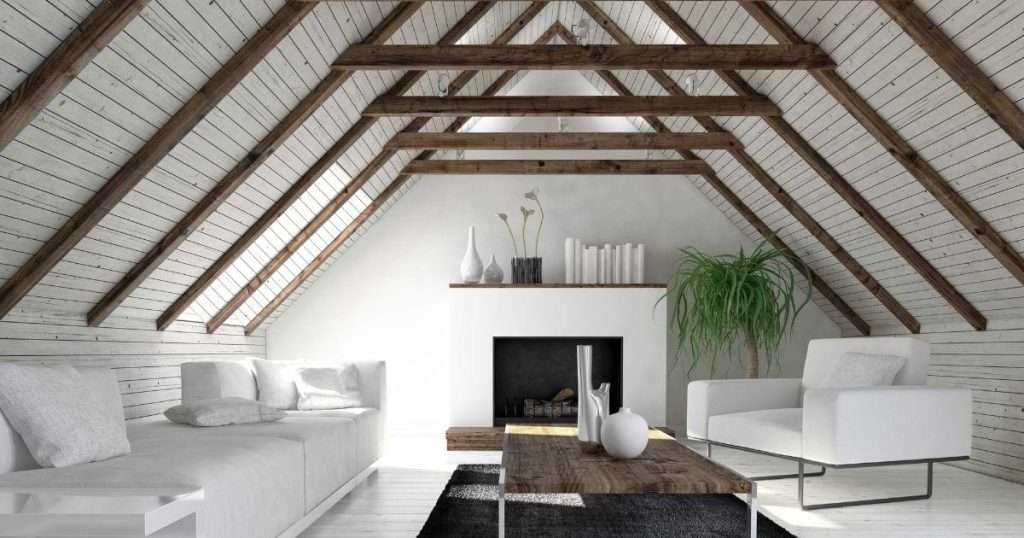 Rustic wood paneling is a standout porch ceiling design that adds character and warmth. The wood's natural grain, knots, and imperfections create a charming and cozy ambiance perfect for relaxing on lazy afternoons or gathering with friends and family. 
Wood paneling can be customized to fit any style, whether you prefer a classic farm house look or something more modern. On-trend variations include painted panels in soft shades like white or pastel blue and staggered plank panels for added dimension.

In terms of installation, wood paneling is relatively simple to install, making it an accessible DIY project for homeowners who enjoy hands-on home improvement tasks. It's also easy to maintain; simply clean it occasionally with soap and water to keep it looking its best. 
With their timeless appeal and versatility, wood-paneled porch ceilings are surefire winners when creating charming outdoor spaces with plenty of rustic charm.
Touch Of Elegance With Beadboard Ceiling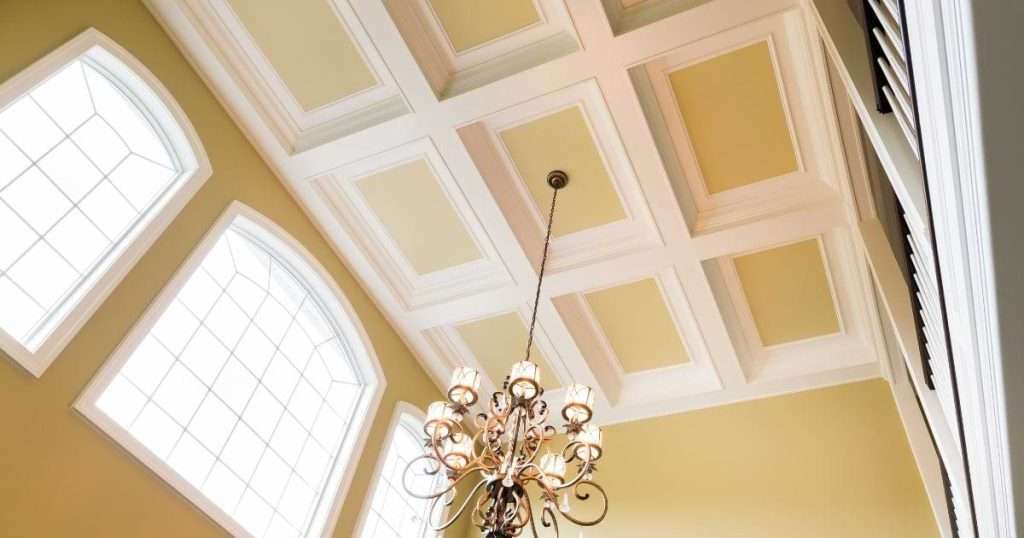 Porch ceiling ideas are a touch of elegance with beadboard paneling. Its design can add charm and warmth to your outdoor living space.
To create this look, install beadboard sheets directly onto your existing porch ceiling structure or attach them to furring strips for added insulation. Once installed, you can leave the natural wood finish for a rustic feel or paint the boards in colors that complement your decor scheme. Beadboard is relatively inexpensive and easy to install, making it an affordable way to upgrade your porch ceiling without breaking the bank.
Going Bold With Bright & Vibrant Colors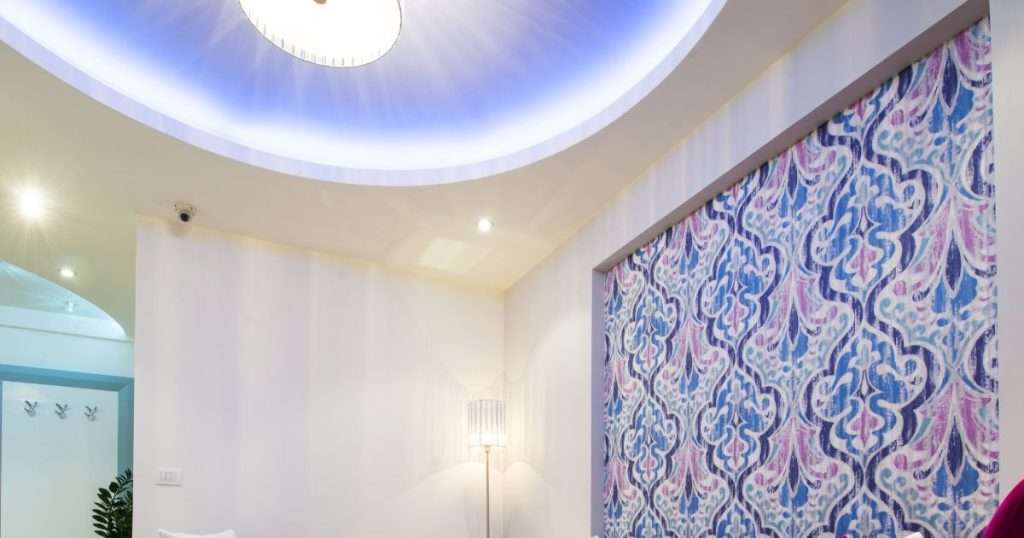 Feel free to go boldly with vibrant colors regarding porch ceiling ideas. A pop of color on your porch ceiling can quickly transform a dull outdoor space into an eye-catching oasis. 
Choose hues that complement the exterior of your home or add contrast for visual interest. Yellow, blue, green, pink, and purple are all excellent options for a lively touch to your outdoor living area.

If you need more confidence about going too bold with color, consider incorporating it in small doses or using shades more toned down in saturation. For example, adding a border of colorful tiles around the perimeter of a wood plank ceiling can bring personality while maintaining balance and cohesiveness. 
With these bright and vibrant colors added to your porch ceiling design arsenal, there's no end to the creative possibilities of achieving a great outdoor living space.
Shimmer And Shine With Metallic Ceiling
One of the creative porch ceiling ideas is Shimmer and Shine with Metallic Ceiling. This design incorporates reflective metallic finishes to add a luxurious touch to your outdoor space. 
Install silver or gold metal tiles or use metallic paint to create an eye-catching statement on your porch ceiling. The shimmering effect adds elegance and reflects light beautifully, enhancing the overall ambiance of your outdoor living area. This metallic finish can be paired with other decor elements, such as crystal chandeliers or glossy finishes on furniture pieces for a cohesive look. 
The combination of natural lighting and reflective surfaces creates a dazzling effect that will impress guests and homeowners alike. With this trendsetting concept, you can effortlessly transform any dull porch into a chic oasis where style meets functionality without sacrificing comfort or practicality.
Natural Beauty With Exposed Beams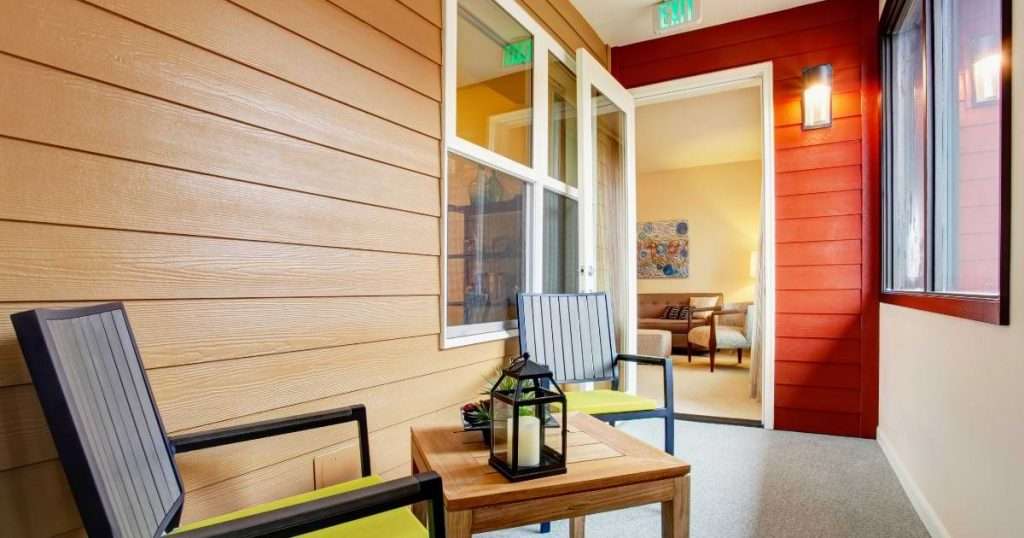 One of the most popular porch ceiling ideas is to expose the beams. Natural wood beams create a rustic and cozy atmosphere, adding character and depth to your outdoor space. This design element works particularly well for covered porches or verandas but can also get incorporated into open-air patio designs. 
Exposing the beams allows one to accentuate their unique texture and color variations, making them a standout feature of your porch.

In addition to being stylish, exposed beams are also practical as they provide extra support for roof structures. They also offer an excellent base for installing lighting fixtures or fans that provide much-needed illumination and add dimensionality and functionality to your outdoor living area. 
Furthermore, natural wood is incredibly durable and low-maintenance when cared for correctly. It stands up well against weathering elements such as rain and wind- ensuring you'll enjoy this beautiful design technique for years.
Industrial Chic With Metal Ceiling Tiles
Industrial chic metal tiles are the perfect solution when you're looking for a way to add an edgy and modern touch to your porch ceiling. These tiles feature sleek lines and an incredible metallic sheen that will transform any outdoor space into an ultra-modern retreat. They also come in various colors and textures, including brushed aluminum, shiny silver, and aged brass.

One of the great things about metal ceiling tiles is how versatile they are. They can create patterns or designs on your porch ceiling, from simple stripes to more intricate shapes like circles or squares. 
Additionally, they're effortless to install. Simply lay them over your existing surface with adhesive glue or screws, making it a quick upgrade for homeowners who want maximum visual impact without breaking the bank. With industrial chic metal tiles, you can create an eye-catching, stylish, functional outdoor living space.
Cottage-Style Coziness With Wicker Ceiling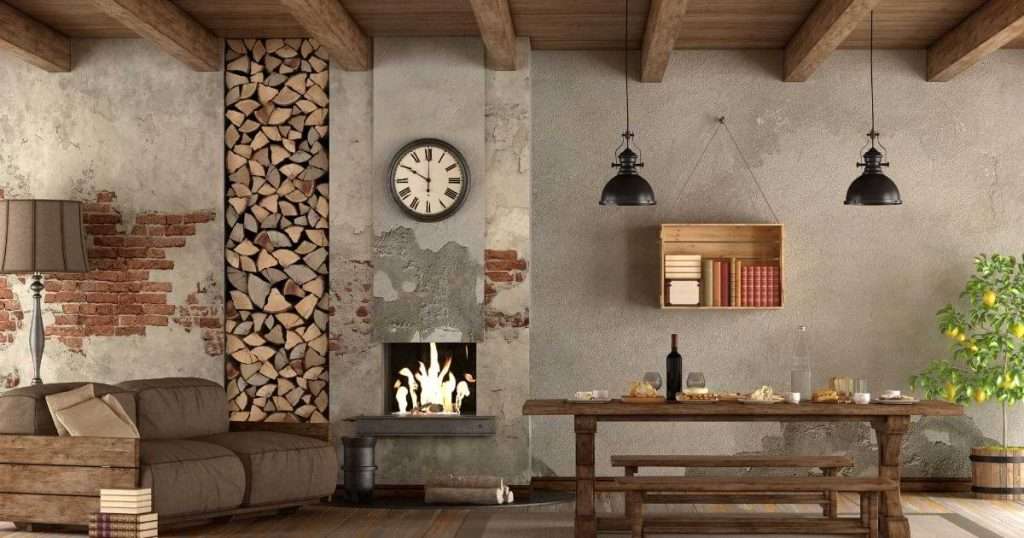 When you want to create a cozy cottage-style aesthetic for your porch, a wicker ceiling may be the perfect option. Wicker ceilings offer a unique and charming beauty that can add warmth and character to your outdoor space. They are also highly functional, as they provide excellent ventilation and help to keep your porch cool during the hot summer months. 
When choosing the right kind of wicker material for your ceiling, many options are available. Rattan is one popular choice due to its durability and flexibility, allowing it to quickly wrap around any shape or size of the ceiling beam. 
Another great choice is bamboo, which offers a more exotic look while providing all the practical benefits of wicker ceilings. Overall, incorporating a wicker ceiling into your porch design is an easy way to achieve that comforting cottage feel while adding helpful functionality at the same time.
Classic And Timeless With Coffered Ceiling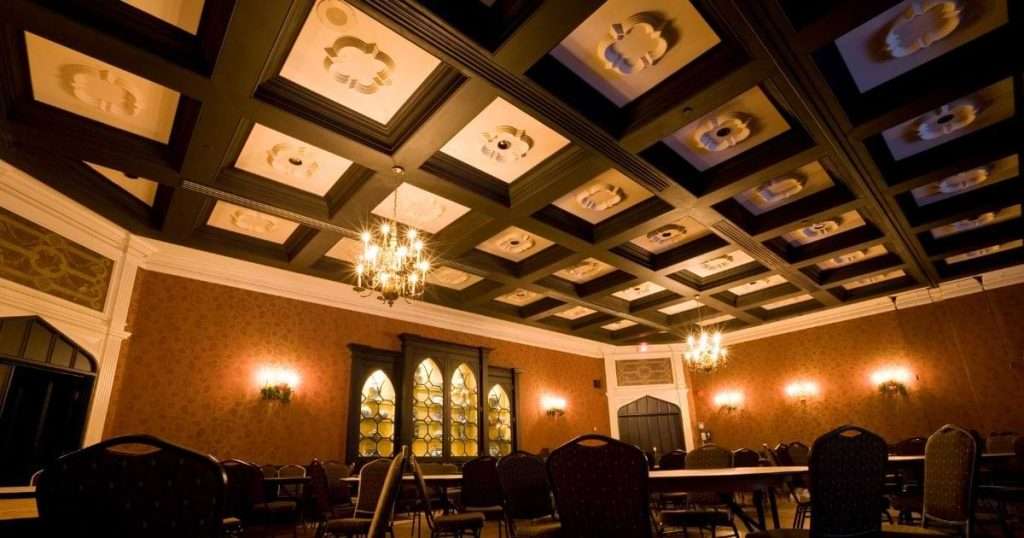 One classic and timeless porch ceiling design is the coffered ceiling which employs a grid of recessed panels. This style originated in Ancient Rome but gained popularity during the Renaissance era, especially among wealthy families. 
The intricate details and sense of grandeur provided by coffered ceilings make them an elegant addition to any porch. They also allow for the efficient installation of lighting fixtures.

Coffered ceilings can get crafted from various materials, including wood, plaster, and metal. Wooden beams add warmth to the space, and decorative moldings around each panel's edge. 
Plaster designs can incorporate ornate patterns or stylized emblems, whereas metal creates a unique industrial aesthetic. Coffered ceilings combine functionality with beauty, providing visual interest while dampening sound within your outdoor living area.
Modern Minimalism With Smooth Plaster Ceiling
Modern minimalism is a popular design trend that emphasizes simplicity and functionality. Smooth plaster ceilings are an excellent way to achieve this look in your porch area. With no elaborate molding or trim, smooth plaster provides a sleek, minimalist aesthetic. 
Additionally, it creates the illusion of more space in small areas because there aren't distracting elements present. You can create a backdrop that allows your furniture and decor to shine by choosing a neutral color for your plaster finish. 
Alternatively, applying bold colors or adding texture with stenciling or patterned finishes will add interest to your porch ceiling while keeping with modern minimalism concepts. 
Finally, when paired with simple furniture pieces and natural greenery accents like plants or baskets of flowers, you can achieve an effortless yet chic outdoor living area. It is perfect for entertaining guests or simply relaxing after work hours.
Artistic Flair With Hand-Painted Ceiling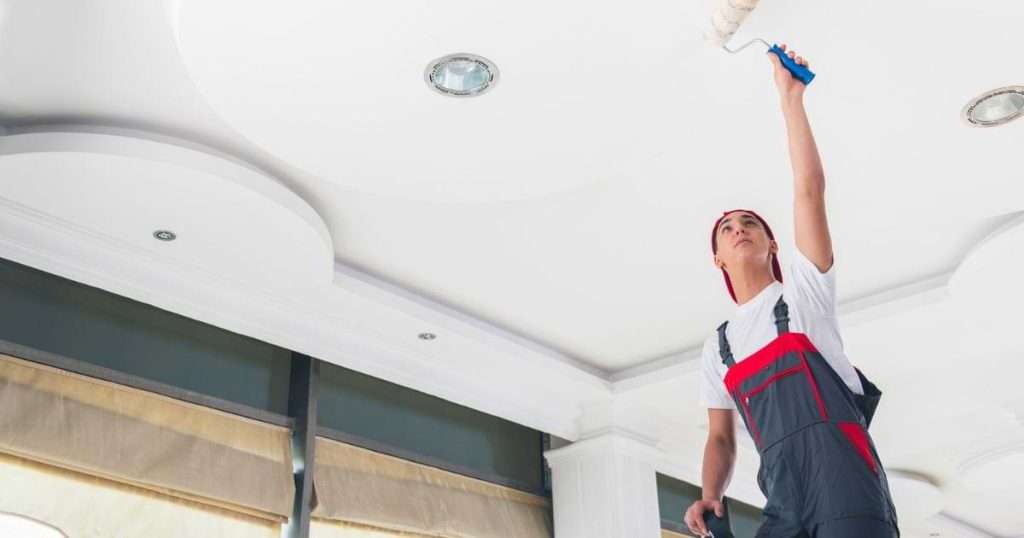 One creative porch ceiling idea that can transform your outdoor space is incorporating an artistic flair with a hand-painted design. This option allows for endless possibilities in color, pattern, and style. 
Hire a professional artist to bring your ideas to life, or try it yourself for a unique DIY project. You can opt for bold geometric shapes or a more organic feel with soft brushstrokes and abstract designs.

Hand-painting your porch ceiling also allows you to create a personalized touch that reflects your taste and personality. Choose colors that coordinate with the rest of your decor, or use contrasting hues to make the ceiling stand out as its statement piece. 
Whether you go big and bold or subtle and understated, this approach will add an element of creativity and sophistication to your living area that guests will surely admire.
Bohemian Rhapsody With Macramé Ceiling
Macramé Ceiling is a unique and eye-catching porch ceiling idea that exudes bohemian charm. This design features intricate macramé patterns handcrafted from natural fibers such as cotton or hemp, creating a cozy and inviting atmosphere in your outdoor living space. The intricate detailing of this art form adds depth and texture to any porch ceiling while also serving as a beautiful focal point.

This style can get achieved using thick cords tied together in various knots and patterns or incorporating colorful accents to add visual interest. Using plants like ferns or hanging flowers provides the perfect complement to compliment the earthy feel of this porch ceiling design. 
With an abundance of online DIY tutorials, it's easy for any homeowner to create their own Bohemian Rhapsody without breaking the bank.
Coastal Cool With Whitewashed Wood Ceiling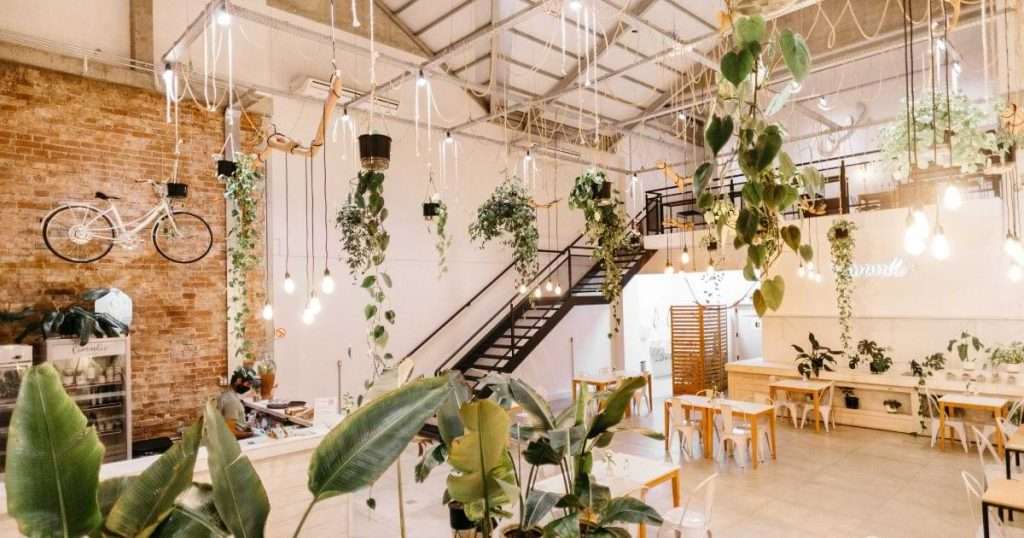 An excellent coastal whitewashed wood design is one of the most stunning porch ceiling ideas. This type of ceiling creates a relaxing and serene atmosphere that adds to the overall appeal of your outdoor space. Light colors, such as white or pastel blue, make this design perfect for beachfront properties or homes with a coastal theme.

To achieve this look, install traditional wooden planks on your porch ceiling. Once in place, apply a whitewashing stain to create an aged effect that gives off the impression of saltwater wear and tear. 
For added texture and detail, consider adding small wooden beams or stripes between each plank for contrast. 
Finally, finish the design with nautical decor accents like anchor art frames or hanging net accessories. A whitewashed wood ceiling can easily elevate even the most straightforward porch spaces into elegant living areas designed for entertaining and relaxation.
Creative Illusion With Painted Sky Ceiling
One of the most striking and unique porch ceiling ideas is a painted sky ceiling, which creates the illusion of looking up at a beautiful sunny or starry sky. This creative approach involves painting your porch ceiling in shades of blue and white to mimic fluffy clouds or twinkling stars above. You can even add architectural features like beams or molding to enhance this stunning effect further.

Not only does a painted sky ceiling add an eye-catching element to your outdoor space, but it also creates a soothing ambiance. It is perfect for relaxing with family and friends. Plus, with endless possibilities for customization, you can tailor the design to match your unique style and preferences. 
Whether you opt for a dramatic sunset scene or soft pastel hues reminiscent of dawn breaking over the horizon, a painted sky ceiling will impress guests. It also provides an unparalleled atmosphere for enjoying any moment outdoors.
Glamorous Glitz With Crystal Chandelier Ceiling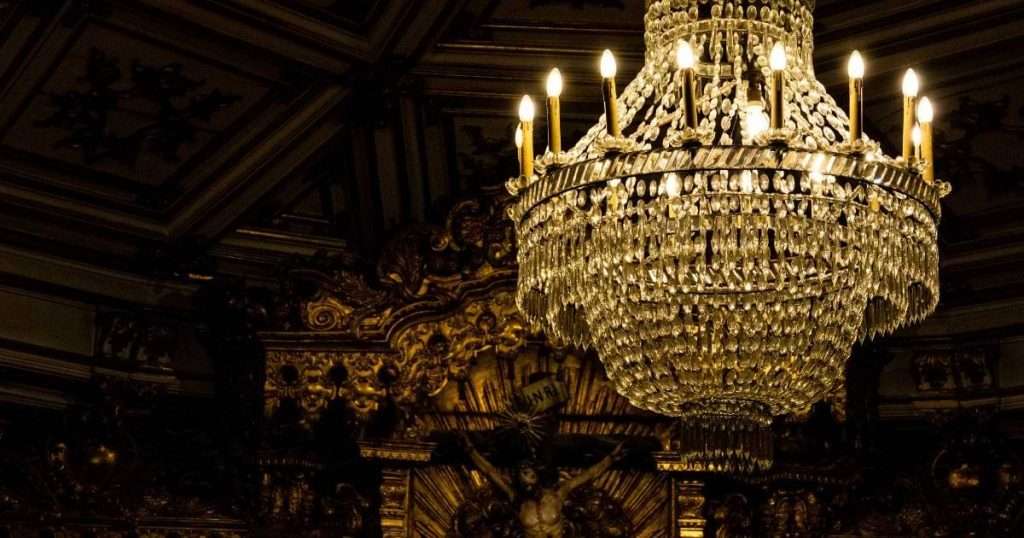 Crystal Chandelier Ceiling is a unique porch ceiling idea that will add unmatched elegance and luxury to your outdoor living space. A crystal chandelier hanging from the porch's center illuminates the area and creates a dramatic focal point that instantly elevates the aesthetics. The crystals reflect light beautifully and sparkle in different colors, creating an enchanting ambiance for guests.

To complement this stunning lighting feature, consider adding metallic finishes such as gold or silver to accentuate the glitziness of it all. Crystal Chandelier Ceiling works exceptionally well with Victorian, Classical, or Hollywood glam-inspired styles but can be adapted to fit any design concept you have. With proper installation and maintenance, this exquisite decoration adds sophistication and visually enhances your outdoor living area for years.
Conclusion
Your porch ceiling offers a fantastic opportunity to enhance your outdoor living space. You can quickly transform your porch from ordinary to extraordinary with the showcased creative ideas. 
Whether you prefer rustic charm, elegance, bold colors, shimmering metallics, or glamorous glitz, there is a design that will suit your taste and elevate your porch's aesthetic appeal. These creative designs will help you create a stylish and inviting oasis for entertaining or relaxing. 
So unleash your inner designer and update your porch ceiling today to reflect your style and enhance your outdoor living experience.