There are numerous factors to consider before embarking on the journey of renovating or remodeling your home. One piece of furniture can define whether a place is contemporary or more laidback. It is that significant.
Deciding on the finest designs for your dining and kitchen areas, as well as the best flooring material, will give anybody who enters your home an indication of your preferences, values, and personality.
That is the magic of having your own identity in your home. And, because your dining and kitchen areas, in addition to your living room, are some of the most explored spaces in your home, you may want to invest in fantastic canvases and elegant accessories to add beauty to these areas.
If you're still looking for ways to liven up the space where you cook and eat food, consider the following:
Promote the creation of happy memories while having a meal.
On important occasions, relatives and friends gather in groups at the dining table to dine, chat and catch up.
This is common at Christmas, Thanksgiving, or when somebody in the family celebrates a birthday. By putting up a fantastic canvas that supports producing joyful memories, you may help relieve them.
In order to accomplish this, you can try putting vintage hanging decorations on a wall in your dining room. Installing one appears more appealing than other home and furniture store findings, especially if it has sharp and fine lettering.
Also, pick one that is supported by a frame made of metal or wood to guarantee its endurance. With friendly, custom made metal signs urging you to have fun and create a lot of good memories, you'll undoubtedly have a lot of these while you're gathered for mealtime.
Stand out with a vinyl letter wall decoration.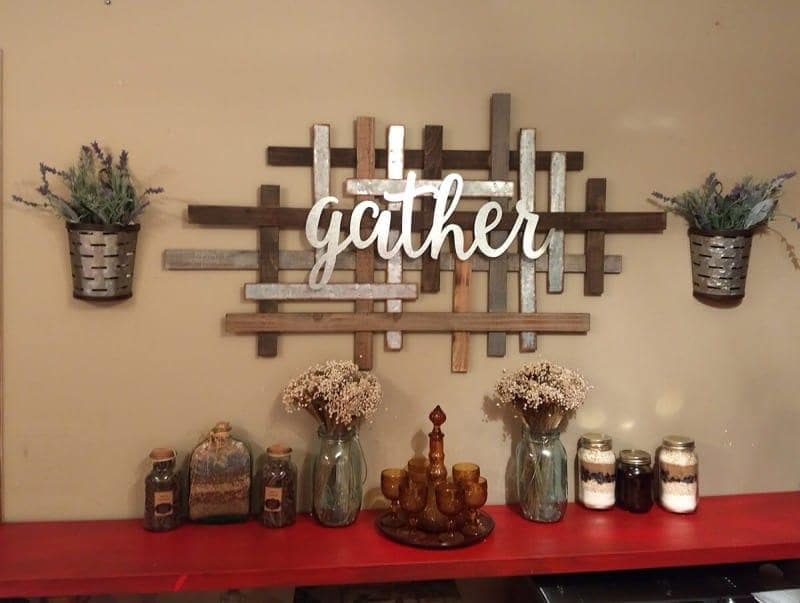 The dining and kitchen spaces perform the same function: they are places that allow you to cook and eat food. Get a vinyl decal to get your guests talking.
Find a suitable element with the initials E-A-T or something related if you want to express a pleasant yet strong message. Choose kitchen signage that comes in a variety of shades so that it will complement your house's interior design despite the possibility that you may have to alter the color of the room's walls or renovate your dining area and kitchen station.
The same thing applies to sizes. You also have to get signs that are available in different sizes so you can fit the item's size to where it will be placed. The most crucial thing, though, is to pick an item that is simple to remove if you want to change it with another sign or new wall decor.
Installing a rustic item will pique the interest of your guests.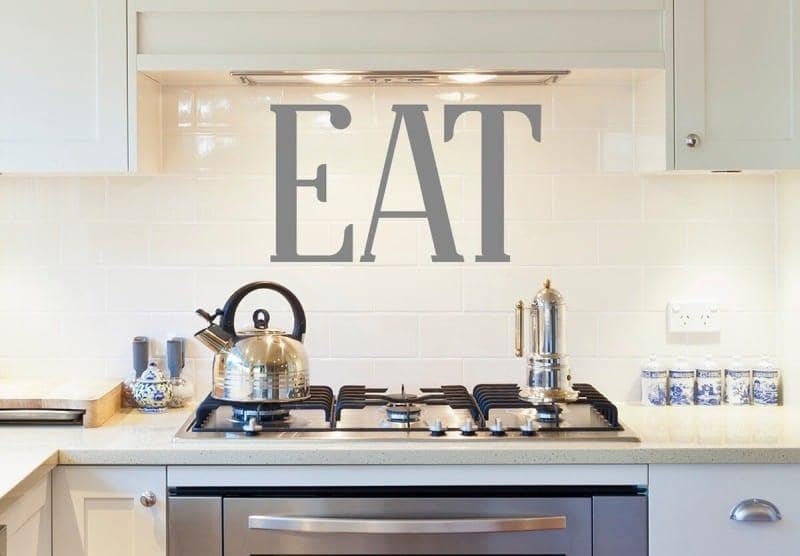 We understand how difficult it is to choose the right wall decor if you want to strike a balance between rustic and elegant modern design. But still, don't worry! There are a lot of 3D dining room and kitchen signs made of steel and hardwood to make an item that is not only aesthetically attractive but also sturdy and will survive for years.
You can get wall art that seems like a farmhouse online if you do your research. This is ideal if you want to bring a vintage and country feel to your dining and kitchen areas. All you have to do is make sure the design and colors used in the respective household areas complement each other.
Get a hardwood "bless the meal" sign to show off your thankfulness.
It's good to have a piece that serves to remind us of the little things in life. Buy even the simplest "Bless the Food" decor for your kitchen and dining area. Getting one lettering piece colored with white paint on wooden boards will certainly match your rustic decor items on the dining room's side. Ensure that it includes a hanger so that you can easily install it. The text is so fantastic that reading it will undoubtedly make your guests grin.
Nothing could possibly go wrong when you choose a personalized metal sign.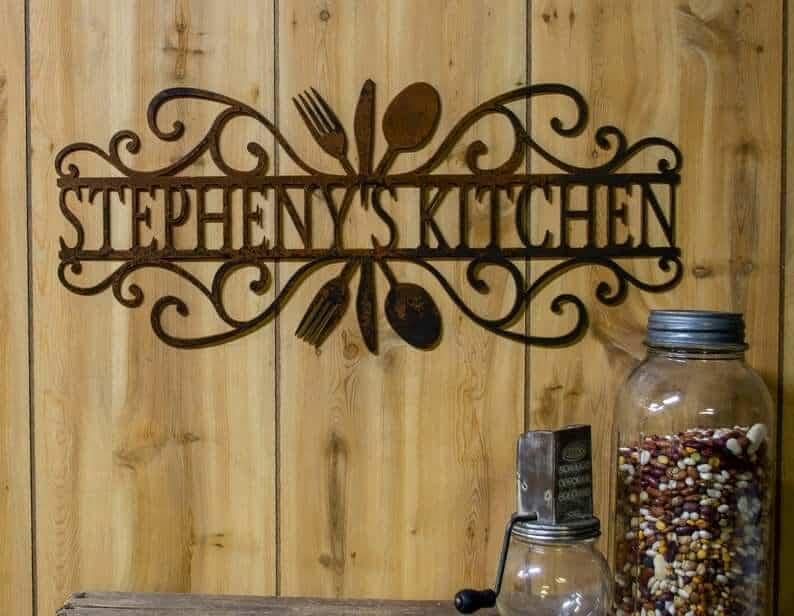 Who doesn't love a personalized metal sign? If you've been looking to put a piece on your dining room wall but are hesitant because of the large frames that most artworks come with, the best response to that is to personalize a metal sign!
The greatest advantage of having personalized signs is that the design and size of the decor are all dependent on your preferences. And because it's customized, you get to choose which script goes in the middle of the piece.
You may have it engraved with your initials or simply the words "kitchen" or "dining." This kind of wall art is ideal as a present for those who collect metal signs and enjoy personalizing their furniture and fittings.
Conclusion
The beauty and appeal of the entire kitchen and dining area are not entirely dependent on your expensive cooking sets and granite countertops. You may need to add some furniture to these rooms from time to time to liven up the space.